May 02, 2023
Trail Trust partners with NSMBA to host Women's Trail Day in Vancouver
Our team in Burnaby was looking to celebrate International Women's Day in a meaningful way that aligned with Trail Trust's mission to diversify the cycling industry. We decided to team up with the North Shore Mountain Bike Association (one of our Trail Trust partners) to host a Women's Dig Day on Cypress Mountain in Vancouver. The day was open to the Women/Trans/Femme/Non-Binary (WTF-NB) + BIPOC Community. Nearly 20 people braved the snow to get their hands dirty and perform trail work on these beloved mountain biking trails.
Some friends from Colour the Trails joined in on the fun, as well as a few of our FOX, Marzocchi, and Race Face ambassadors, including Bailey Goldstone, Lucy Van Eesteren, Hailey Elise and Hannah Simms. As a thank you for their participation, attendees were given Trail Trust work gloves and stickers, and Race Face pedals and grips.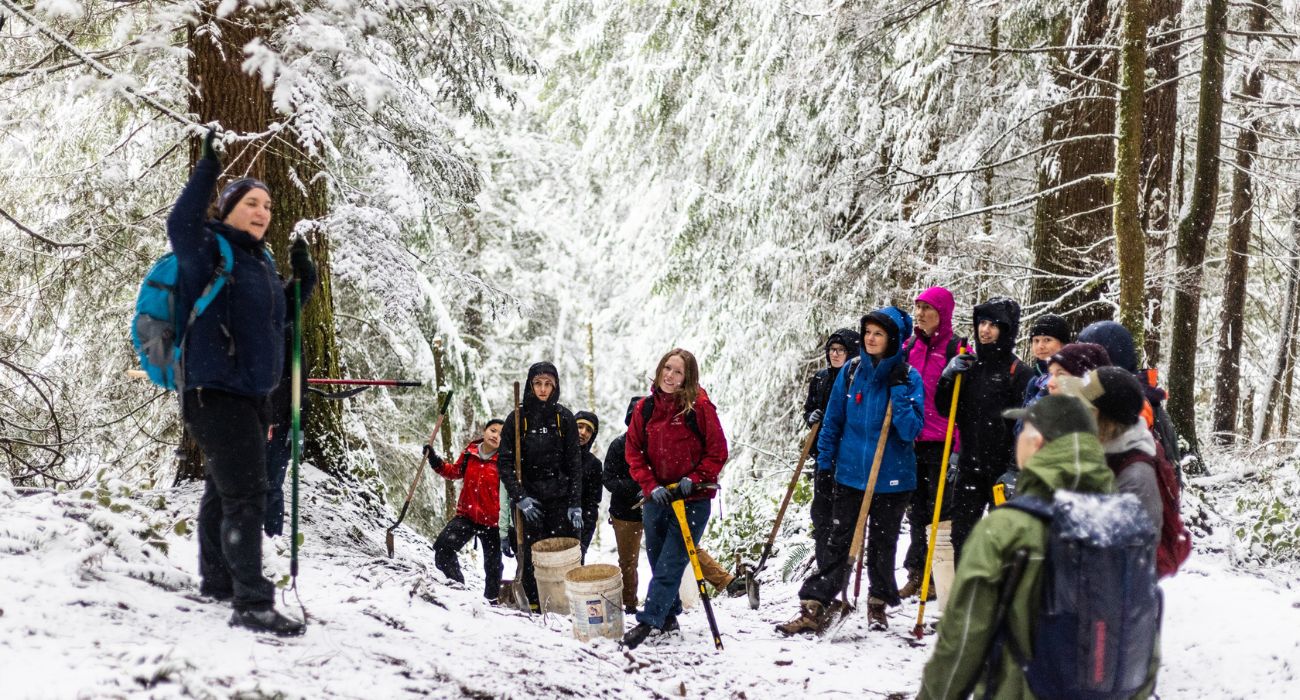 Natalie Lesser, Fox Factory's Marketing and Events Coordinator, shared, "As a woman in a male-dominated industry, I really appreciated the opportunity to connect with other like-minded enthusiasts and give back to the trails we all love. I look forward to participating in more events like this in the future, and am grateful for Trail Trust and NSMBA for making this happen."
At Fox Factory, we're committed to getting more women stoked on mountain biking through Trail Trust, and hope that events such as this Women's Dig Day cultivate a sense of camaraderie and excitement among this community. We're proud to have led the way in creating the change we want to see in the cycling industry. Because of the success of this event, other industry partners have already hosted their own Women's only trail days and NSMBA has committed to a series of these dig days in the future.