May 09, 2022
Everyone deserves the thrill of adventure
Expanding access to outdoor adventure is an integral component of Trail Trust's mission. That's why we have partnered with Catalyst Sports in their efforts to give people with disabilities access to the life-changing impact of adventure within a supportive and inclusive community.
Catalyst recently completed the largest adaptive mountain biking tour in the country. They hosted nearly 200 opportunities for individuals with disabilities to access nature on adaptive mountain bikes in 9 cities with the use of volunteers providing over 340 hours. They also met with rehab hospitals across the southeast to showcase these bikes to hundreds of patients, therapists, and doctors.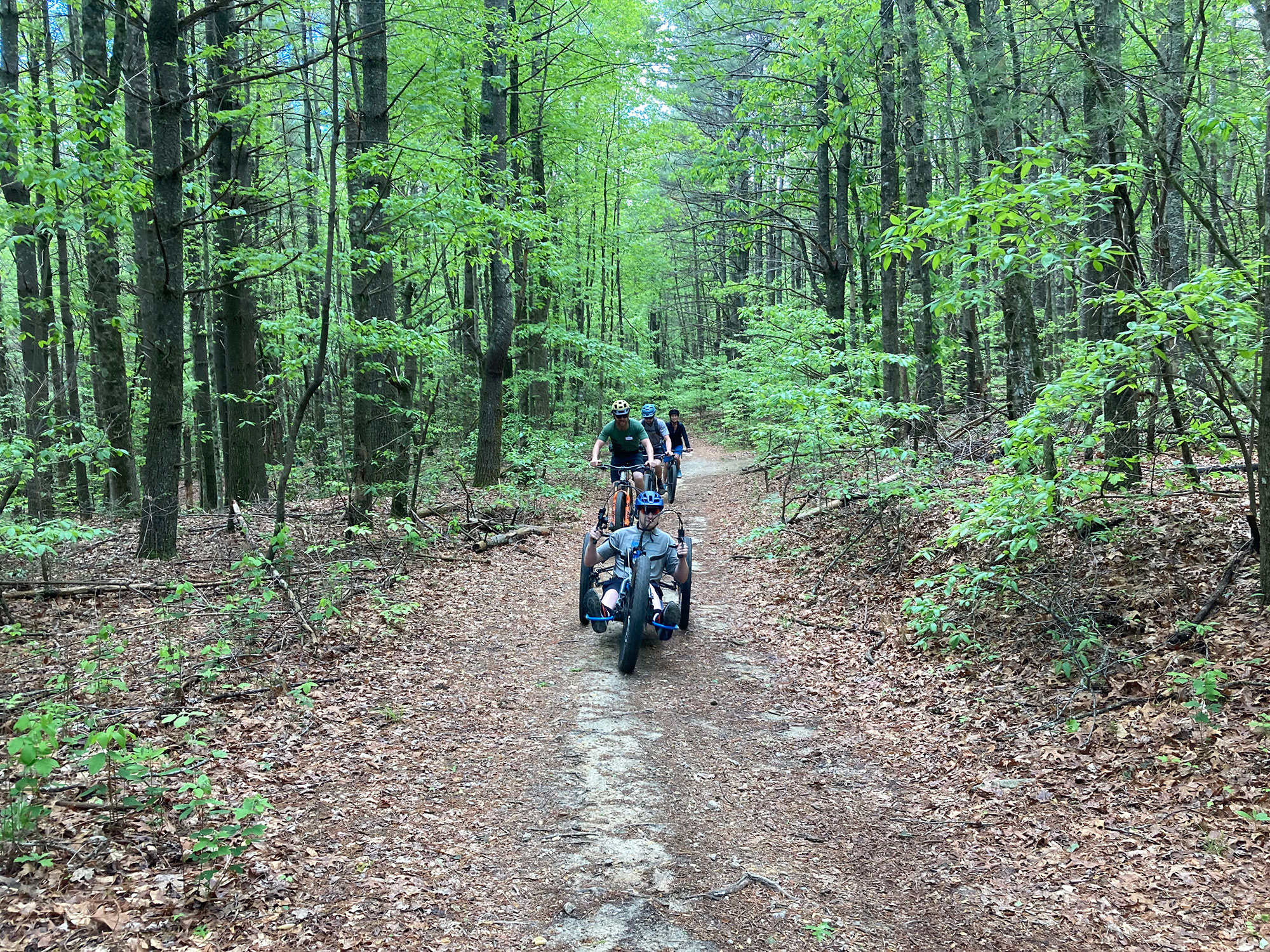 Several of our employees from our facility in Fletcher, NC, volunteered at the tour stop in Asheville. Katie Garner, Fletcher's Office Manager and the event coordinator, shared "The Catalyst event was great, and the athletes had an absolute blast! Some were first-timers, some were repeats... but they all had so much fun. It's heartwarming to see the excitement of these people who didn't think they could ever get out in the woods again."
Catalyst Sports Executive Director Eric Gray was thrilled with the tour, noting, "The program has made a bigger impact than we ever could have imagined, and we could not have done this without Fox's support. We had individuals traveling from hundreds of miles away to come and ride with us because this was going to be the closest opportunity for them to access nature."