December 13, 2022
Continuing the Good Work - Burnaby Trail Trust Dig Day
Building upon the momentum of Trail Trust's first year and in the spirit of Giving Month, the team in Burnaby coordinated a Dig Day on Cypress Mountain, Nov. 23rd.
The event was the second Dig Day for Burnaby this year with Trail Trust partner North Shore Mountain Bike Assocation, which has a large impact in Vancouver when it comes to trail maintenance and advocacy.
"Our second Burnaby dig day focused on the primary Downhill MTB riding zone in Vancouver - Cypress Mountain - where our group of 25 helped repair rider and water damage on a trail called Jersey Shore," said Nick McLeod, Senior eCommerce Specialist. "It was cool to contribute to this zone where many of our top athletes train for the World Cup. Jersey Shore will be running extra fast for them now!"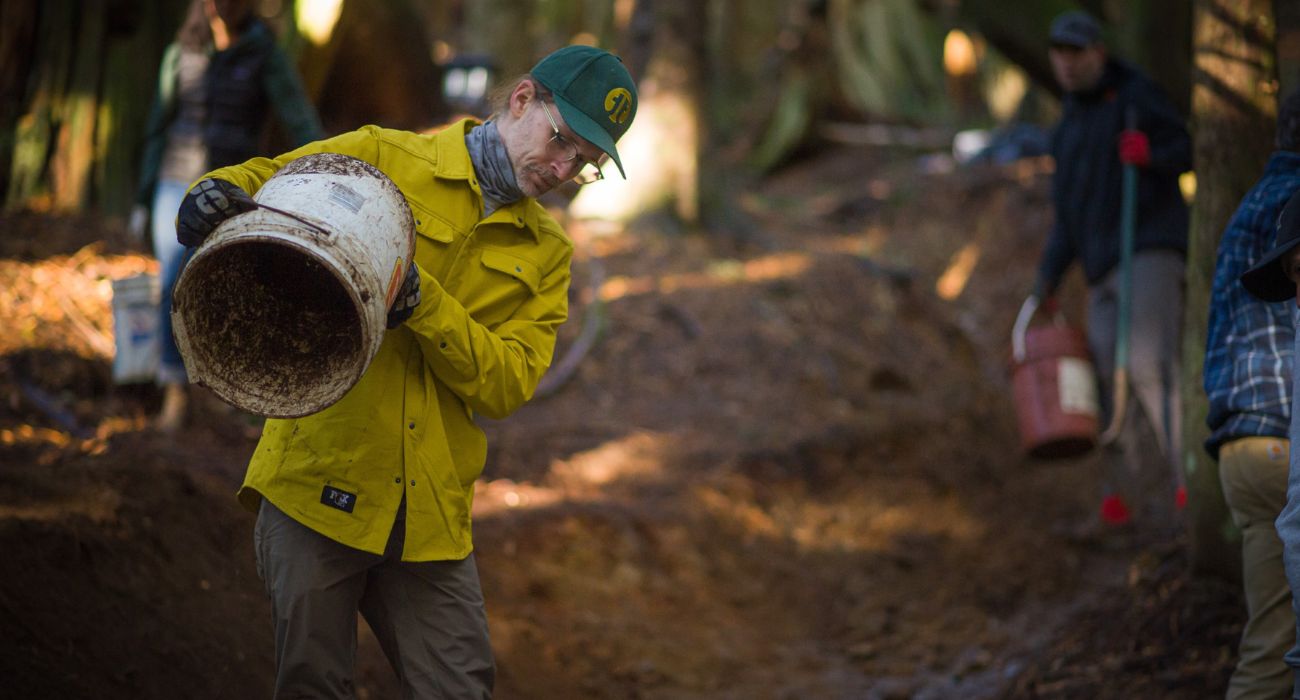 The team brought hot chocolate and coffee to face the cold weather and tackle the terrain. They diverged into two groups to repair damaged areas due to high rider traffic or water runoff. They were able to build a new berm feature to allow riders to go faster while mitigating water damage.
Through Trail Trust, Fox Factory is now an official partner of the NSMBA's Trail Adoption Program. The official Trail Adoption partnership demonstrates our commitment to continue to do meaningful work in the area.
There is a lot of great work happening around the globe and Trail Trust partnering with nonprofits such as NSMBA helps in our efforts to deliver sustainable adventure to everyone.
Visit Trail Trust to learn more and share with a local nonprofit whose goals align with the Trail Trust program!